ESG Tech Consulting is dedicated to understanding the demands and trends of agribusiness to guide projects aimed at business growth and taking advantage of the best market opportunities. Since 2012, with a history of hundreds of consulting projects in several countries. . Our team has qualified and diverse professionals, both in training and profiling, having as a differential experience in management and business, in addition to technical expertise. Each one plays a role adding expertise according to their capabilities, being carefully allocated to each project, as the project requirements, and offering competitive advantage and better results to the client.
Robinson Cannaval 


Founding partner

Extensive experience in the segments of paper and cellulose, energy, biotechnology and forest-based industry with feasibility, strategy and sustainability analysis projects.
Previously Director of Wood Products at International Paper and Director South America at ArborGen Tecnologia Florestal.
Post MBA in Valuation and Value Based Management (FGV), MBA in Financial Management (FGV), specialization in Strategic Business Management (UNICAMP), Forest Engineer (ESALQ / USP).
João Comério 


Founding partner

Experience and leadership in projects and management of Agribusiness operations, innovation, technology and sustainability projects.
Leadership and execution of greenfield, brownfield and M&A projects in the agribusiness sector.
Current President of the Innovation Committee of ABAG (Brazilian Agribusiness Association).
Board Member Accredited by IBGC (Brazilian Institute of Corporate Governance). Member of the Board of the Endownment Fund of ESALQ / USP (Forestry & Biomaterials Fund – FBEF).
Previously Forestry Vice President and Director of Global Strategic Planning at International Paper, Executive Director of the Forestry, Sustainability and Institutional Relations Unit at Suzano Papel e Celulose.
MBA from Columbia University, Master in Pulp and Paper Technology (USP), Forest Engineer (UFV).
Daniel Bouchardet
Partner and Head of ESG Tech Consulting
Expertise and leadership in strategy projects, investment analysis, market research and asset valuation for several agribusiness segments.
Experience in operational excellence projects, process mapping and management systems.
Former consulting analyst at Pöyry Management Consulting Latin America.
MBA in agribusiness (ESALQ-USP), MBA in Strategic and Economic Business Management (FGV), Master in Forestry Economics and Policy (UFPR), Postgraduate in Finance (FAE Curitiba), Forestry Engineer (UnB).
Jennifer Zuliani
Head of People
Experience in Human Resources and Organizational Human Development.
Previously, she was an HR business partner at WestRock Company and coordinated the people development process at Benteler Automotive.
Post MBA in People Management (FGV), Specializations in Psychodrama (ABPS) and Labor and Union Relations (WCCA), Coach by ICI and Bachelor of Business Administration (FSL).
Guilherme Cortez
Portfolio Leader
More than 10 years of professional experience in Consultancy and Industry in companies such as Pöyry, Klabin, STCP Projects Engineering.
Leadership in market analysis projects, strategic industrial supply planning, feasibility studies, asset valuations​
Experience with operational excellence projects, M&A and site location​
Previously head of the agroforestry market intelligence department for Latin America at Pöyry Tecnologia​
MBA in Business Planning and Management (FAE), Postgraduate in Forest Management (UFPR) and Forest Engineer (UFPR)
Alexandre Di Ciero


Sustainability Specialist
Owner-partner of Di Ciero Inteligência em Sustentabilidade, with over 30 years of experience in Sustainability, agronomist engineer with MBA in Business Management and Project Management, he worked in companies such as Duratex, Secretary of Environment of SP, Bahia Sul Celulose and Suzano Papel e Celulose, the last 11 years in the latter as Head of Sustainability. She has vast experience in building and implementing corporate sustainability strategy, socio-environmental project management, climate change, certifications (ISOs, FSC, CERFLOR), environmental licensing, socio-environmental diagnostics, conflict management and forestry projects.
The Innovatech Group is based on the governance principles of the Brazilian Institute of Corporate Governance (IBGC). We use these references for sustainable performance the organization through the generation and dissemination of knowledge of best practices, applying and testing concepts internally with the aim of bringing assertive solutions to our customers.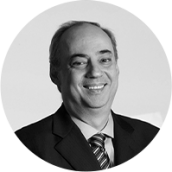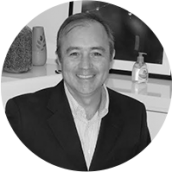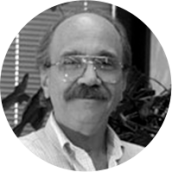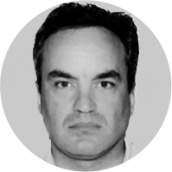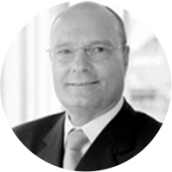 ESG Tech Consulting is a company of the Innovatech Group.
Learn more about the Innovatech Group on our website, and also get to know the other companies in the group through the links below: